This course teaches the basic knowledge, skills, and attitude necessary for the safe use of a rifle. Learn firearms safety and how to use a rifle well.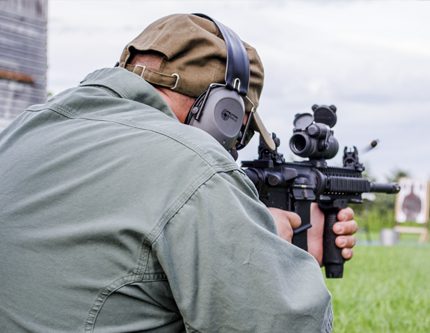 Description
Students learn:
NRA's rules for safe gun handling
rifle parts and operation
rifle ammunition
laws on purchasing a rifle
rifle storage
rifle transportation
shooting fundamentals
range rules
shooting from the bench rest, prone, sitting, standing and kneeling positions
cleaning your rifle
opportunities for skill development
Students will receive:
the Basics of Rifle Shooting handbook
NRA Gun Safety Rules brochure
Winchester/NRA Marksmanship Qualification booklet
At the conclusion of the course students will take a Basics of Rifle Shooting Student Examination and receive a course completion certificate.
Course requirements:
willingness to learn
a notebook
lunch
hat with a brim
refreshments / snacks.
your own a rifle (if you have a rifle)
60 rounds of ammunition (this is not a requirement)